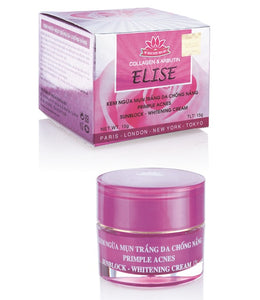 Our Shop is authorized to supply products to all countries in the world.
We ship between 10-21 days depending on the region.
The shipping unit is USPS of USA,
We will provide tracking number for the package.
Please contact us via email: linhnguyen231083@gmail.com
We will respond quickly.
When you need to contact, please call us at the phone number:
Phone USA: +1 760 689 9475 and WhatsApp (LinhNguyen)
Phone vietnam: +84 090 692 9066
Skype ID: linhbalon
Add Zalo / Viber: +84 090 692 9066 / Linh Nguyen

Mô tả:
Với công thức kết hợp các hoạt chất chiết xuất từ thiên nhiên tạo thành một loại kem ngừa mụn hiệu quả và bảo vệ da khỏi các tia cực tím cùng các dưỡng chất khác mang đến một làn da mềm mịn và tươi sáng.